Oregon Smarter Balanced & OAKS Practice Tests
Updated Version for 2020

What are the Oregon Smarter Balanced & OAKS Tests?
The Oregon Smarter Balanced assessment testing is a comprehensive program designed to provide information about what students know in core academic areas. It is currently used for English Language Arts (ELA) and Mathematics. This replaces the OAKS testing, however, OAKS is still used for Science and Social Sciences.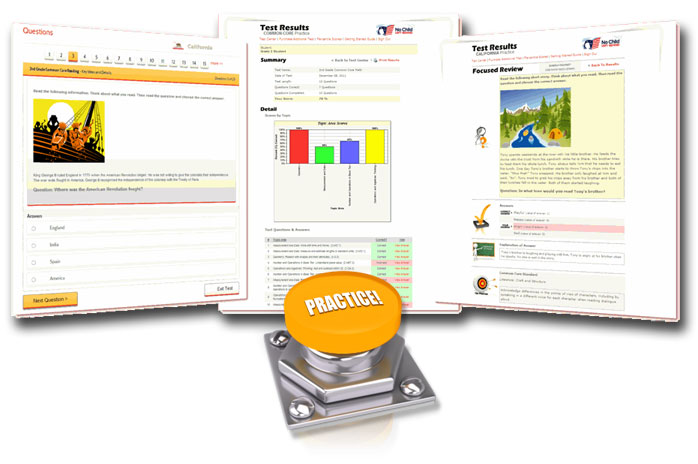 What We Offer
Online Practice Tests and Printable Workbook Packages
Our practice materials helps students build confidence and raise test scores for the Oregon Smarter Balanced & OAKS. The materials are both affordable and comprehensive encompassing all major subjects: English / Language Arts, Mathematics, Science and Social Science.

Students are provided with instant results and feedback after taking tests and are able to view reports which include comprehensive charts and graphs tracking progress.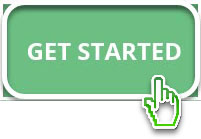 Affordable Pricing Starting at just $19.97!

Exclusive Reports
In addition to our standard reports at the end of each test, we offer an exclusive National Percentile Comparison Report. This extensive report compares the scores of an individual students with other students taking the same test and in the same grade across the nation. Students can see how well they are doing comparatively in a particular topic area and understand which areas need further study.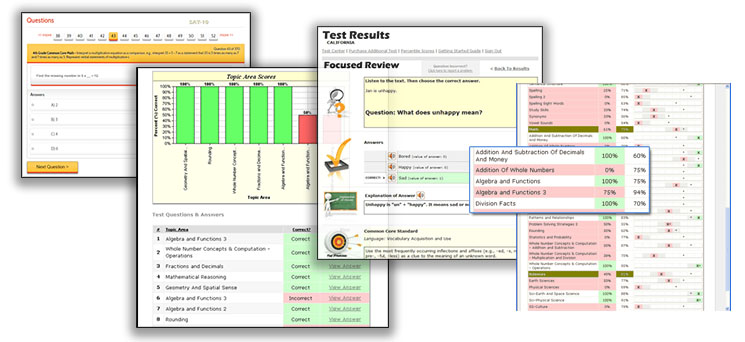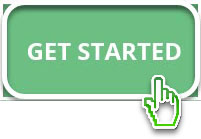 National Percentile Comparison chart:
This is a free component within our 1-year practice test package. This percentile comparison allows you to compare your scores in each individual section and topic area (standard) with scores of other students in the same grade level across the nation!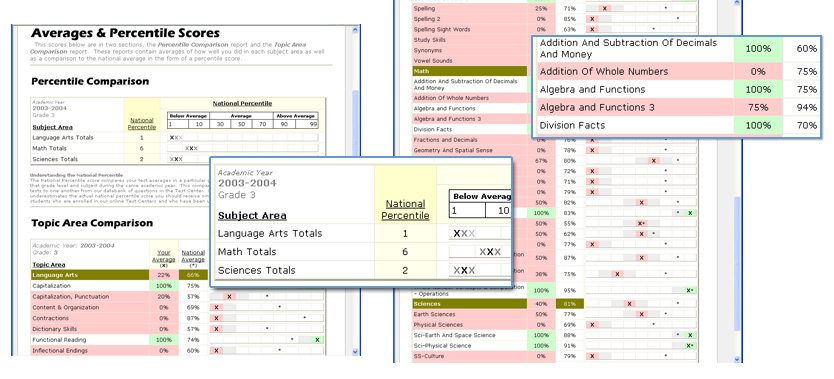 How We Are Different
The Bright Education System is proven effective in helping students prepare for the Oregon Smarter Balanced & OAKS. Our materials are very affordable and we offer flexible pricing options to fit your budget. Volume pricing is also available for schools.
| | | | |
| --- | --- | --- | --- |
| | Bright Education | | Our Competitors |
| | Online Practice Tests | | Online Practice Tests |
| | Standards Based | | Standards Based |
| | Common Core | | Common Core |
| | Thousands of Questions Per Grade | | Thousands of Questions |
| | $44.97 Per Year | | $119.88+ Per Year |
| | No Recurring Charges | | Monthly Subscription Required |
| | Printable Workbook | | No Workbook Option |
| | National Percentile Comparison Report | | Limited Reporting |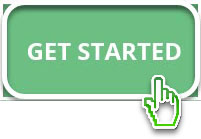 When is the 2019 Oregon Smarter Balanced & OAKS Testing Period?
Smarter Balanced English Language Arts and Mathematics:


January 8, 2019 to June 7, 2019
OAKS Extended:
February 14, 2019 to April 25, 2019
Each school and district will establish its own testing schedule inside of these windows.

What Others Are Saying
Here are a few of the success stories our customers have shared with us:
---


I think this is an excellent program and I have passed this site on to many who plan on purchasing. Thanks.

V. Giles
Woodstock, GA
---


I found your on-line materials to be more than just test preparation tools - they have inherent educational value as an adjunct to traditional learning.

Matt P.
Orange County, CA
---