Common Core State Standards Practice Tests

What are the Common Core State Standards Tests?
The Common Core is a nationally administered set of standards for Math and English Language Arts (ELA). It was adopted by over 40 states to replace individual state standards and is now incorporated into the state mandated testing for most schools.

What We Offer
Online Practice Tests and Printable Workbook Packages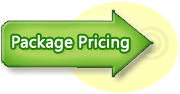 Affordable Pricing Starting at just $19.97!
Our comprehensive practice materials help students prepare for success on these all important exams.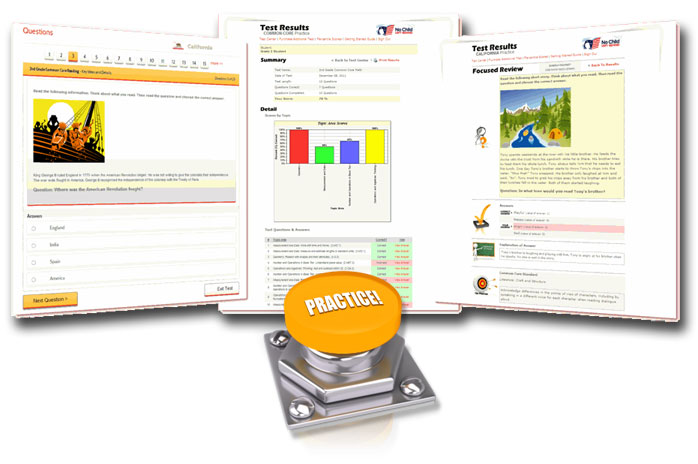 Exclusive National Percentile Comparison chart:
This is a free component within our 1-year practice test package. This percentile comparison allows you to compare your scores in each individual section and topic area (standard) with scores of other students in the same grade level across the nation!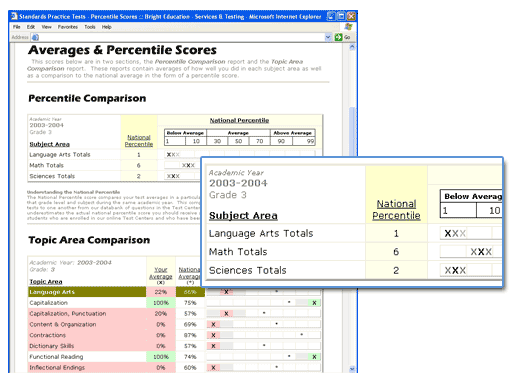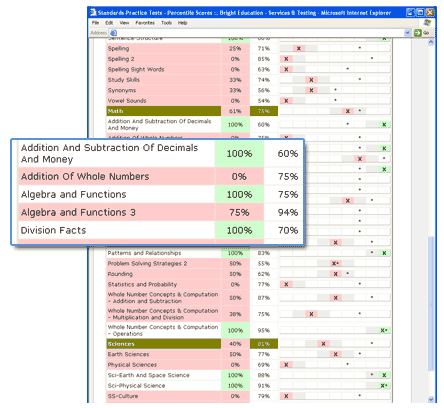 Getting Started with Practice Tests