10 Reasons to Buy Our Practice Tests
1. Higher Test Scores and Improved Academic Performance
The BRIGHT Test Practice system is proven to improve the scores of almost every student. Interactive practice makes mastering core skills simple and fun.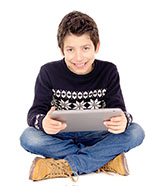 2. Web-Based Practice Available on Demand
Ideal for before- and after-school programs – web-based learning erases the walls of the traditional classroom and makes any time the right time for learning. Internet learning is also great for home school and charter school settings.
3. The Most Affordable Practice Program Available
The BRIGHT Test Practice system has been proven effective in numerous schools and districts. Based on time-tested research and developed by master teachers - they are customized, easy-to-use, and guaranteed to be successful in increasing standardized test scores across the board. Best of all, they are affordable.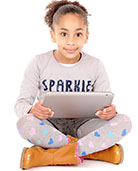 4. Aligned to Meet No Child Left Behind Standards
Practice based on state and national standards ensure students review the core skills necessary for No Child Left Behind (NCLB) compliance and Adequate Yearly Progress (AYP).
5. Proven to Build Test-Taking Confidence
Taking standardized tests can be stressful for students, even if they do not understand the stakes. One of the greatest features of the BRIGHT Test Practice system is that students are familiarized with the testing format before the actual test. Questions are presented in a format similar to state standardized tests. This helps students remain calm and do their best on test day. And with practice tests customized to each student, sharing answers is virtually impossible.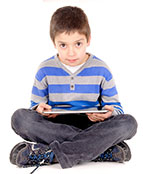 6. Proven Curriculum
The BRIGHT Test Practice System is both content-based and test-based. This means that students can learn core skills, not just test-taking skills. Students learn to feel confident with the material, as well as with the testing format.
7. Easy to use
User-friendly, web-based interface is simple and straight-forward for teachers and students.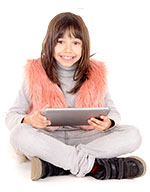 8. Always Updated and No Software to Install
The BRIGHT Test Practice System is updated constantly to reflect the ever-changing educational atmosphere. It undergoes continuous scrutiny by our team of master teachers and administrators, and is always current with state and national standards. Best of all, because the system is web-based, updates are seamless and timely. Also, since it is web-based, there is absolutely no software to install!
9. Incorporates Parent Involvement
Parents love the BRIGHT system. Teachers can email progress reports to encourage parents' involvement in their child's advancement. In fact, many parents buy the BRIGHT system on their own because they KNOW how beneficial it is!
10. Detailed Student Reports
Designed to support Title I and NCLB requirements, BRIGHT system tracks progress with an initial diagnostic, as well as subsequent test scores, activity detail reports, and individual documented analysis. Diagnostic and progress reports identify strong and weak subject areas, track student progress, and satisfy federal program reporting requirements.
Catch at-risk students before they fall through
the cracks and know what they are missing.